Tours & Adventure Operators
This page gives a brief listing of Tours & Adventure Operators.
If you are a Local Operator, or operate tours within the Lithgow / Blue Mountains / Oberon Region there could be a detailed space on this page for you.
For Advertising Information please Contact Us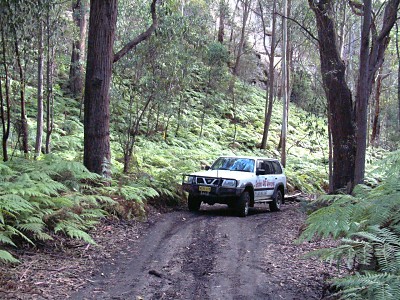 Exciting and personalised 4WD adventures. Come as a passenger in our vehicles or Tag-along with your own. Door to door pick up anywhere in Sydney or the Blue Mountains. Self drive guided 4WD adventures and 4WD driver training, survival and first aid courses. Luxury Vehicles for passenger tours. Experience the real Bush and fantastic scenery of this World Heritage Region. Nationally Accredited 4WD Courses. Phone: 02 9831 8385, Fax: 02 9831 8091, Mobile: 0429 124 312.
Getabout 4WD Adventures – winners of Excellence in Tourism Awards. Email Us. Website: www.getabout.com.au

Wild Ride Harley Davidson Tours
Wild Ride Australia is one of the most popular Harley and Motorcycle Tour and Escort companies in Sydney. Our chauffeured tours and escorts are all competitively priced. Our riders are professional, experienced and, most important of all, FUN! If you are looking for a Harley tour company with a difference then you've come to the right place:

–

We will pick you up from where you want (not from where we would prefer you to be) – We can organise a ride for you with as little as a few hours notice

–

We bring along our cameras and take photos of you having fun so we can show them off in our Photo Gallery (and if you like them you can get a FREE copy on CD – you just need to call us)

–

We have gift vouchers available that are valid for 12 MONTHS (not 3 or 6 months like other companies)

–

We don't just work on weekends – we're available 7 days a week for tours, weddings, formals, 21st's, birthday parties, anniversaries, Mother's Day, Father's Day, photo shoots, modelling  assignments (bikes and riders if you really want them), corporate events, Xmas parties, Valentines Day, an adrenaline rush and anything else you can think of!
Phone: 1300 783 338, Fax: 02 4733 5288, Mobile: 0414 675 335. Email Us. Website: www.wildride.com.au
Central Tablelands Guided Fishing
With 10 years local knowledge, private access to rivers and streams you can maximize your time on the water, shorten your learning curve and enjoy your day.Phone: (02) 6355 7202, Mobile: 0411 892 632
Madjestic Mini Bus Hire
We are a new mini bus hire service here in Lithgow. We are available for all your transport needs.Winery tours, bucks/hens parties, kids birthdays,trips to sydney, please contact Sharon or Malcolm for a quote or booking for your next group event. PO BOX 94, Lithgow NSW 2790, Phone: 02 63523803. Email Us