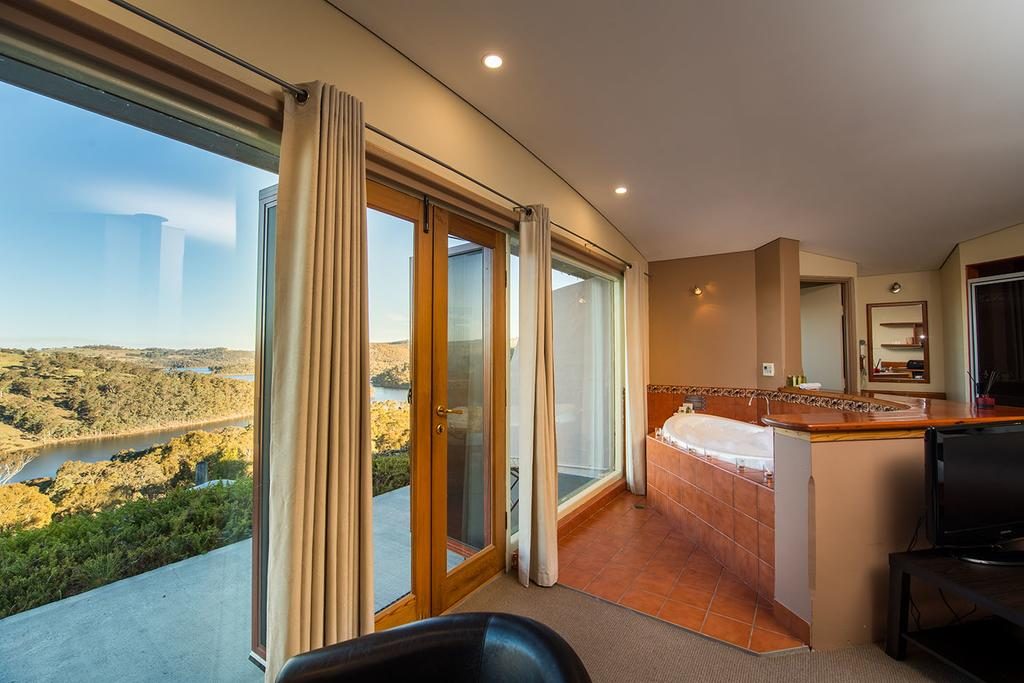 Set on 100 acres of countryside, Eagle View Escape offers boutique self-contained accommodations with a private hot tub and a balcony with river or lake views. Enjoy a game of tennis or a relaxing 10-minute walk to Lake Lyell. Free Wi-Fi is available in the guest lounge.
All rooms feature a kitchenette with hot tops, a refrigerator and microwave. Each room has a separate lounge area with a flat-screen TV, a DVD player and an iPod docking station. Guests can enjoy fishing, a games room with a pool table and a communal guest lounge with lake views.
Eagle View Escape is a stunning 100 acre property just 30 minutes west of the Blue Mountains – the perfect place for a romantic getaway. We provide boutique, self-contained accommodation, tailor made for your romantic escape – overlooking Lake Lyell. We cater to the 'couples only' market – please note – not children or pets.
Features
Couples Only
Free Wifi
BBQ Facilities
Free Psarking
Tennis Court
Pool Table
Hot Tub/Jacuzzi
Book Accommodation