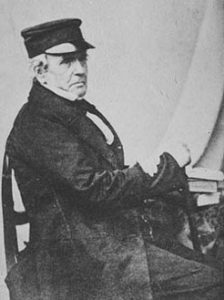 The town of Lithgow was named after William Lithgow by Surveyor-General John Oxley.
William Lithgow was born in Scotland in 1784 and educated at Edinburgh University, graduating as a licentiate of the Church of Scotland.
Arriving in the colony in 1820, Lithgow's first position was as Assistant Commissary-General.
He was to hold a variety of other administrative positions in colony including Auditor-General for the colony's accounts under Governor Brisbane and private secretary to Governor Darling.
Lithgow was appointed as a member of the Legislative Council under Governor Darling and served as the government nominee to the 1843 Parliament, retiring from Parliament in 1856 with the introduction of Responsible Government.
The City of Greater Lithgow acknowledges and appreciates the History excerpts taken from the Draft Economic Development Strategy for Lithgow which was researched and compiled by Economic and Community Development Class, University of Sydney October 1996