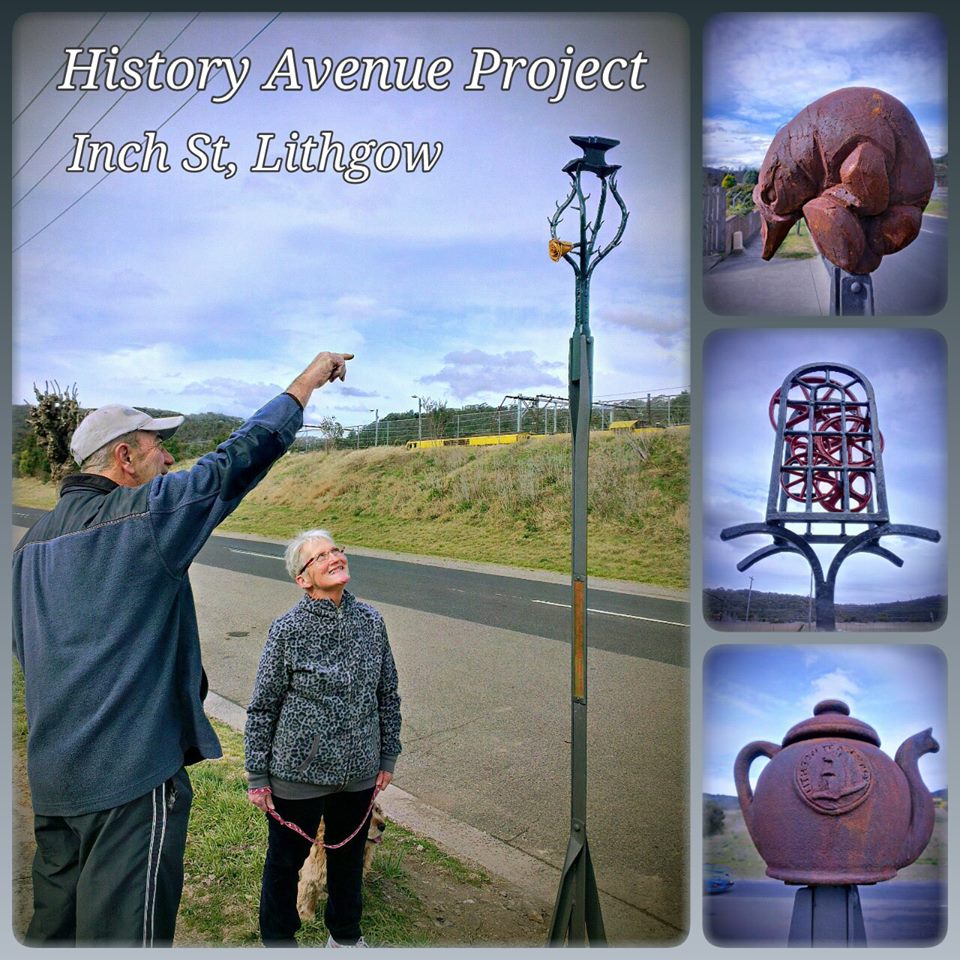 Lithgow History Avenue
Lithgow History Avenue is a representation of the important milestones in the history of Lithgow captured in sculpture.
There are 30 pieces of works along Inch Street, each of which is an opportunity to learn more about the history of Lithgow.
Local metal artist Phil Spark's works stretch from the top of Inch Street, past Eskbank Station and Eskbank House to the entrance of Blast Furnace Park.
A walk through Lithgow History Avenue will bring alive the history of Lithgow for all to enjoy. You can browse the mobile friendly site at Lithgow History Avenue, while you are enjoying the walk.