Mount Tomah Botanic Garden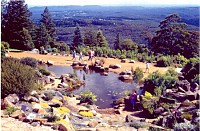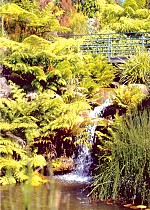 [Click on images to enlarge]
On the Bells Line of Road about 30 minutes drive from Lithgow is Australia's premier cool-climate botanic garden. The garden and restaurant are open 10am to 4pm March to September; 10am to 5pm October to February. Closed Christmas Day.
Phone (+61) 02 4567 2154
Visitors are treated to excellent Tour Service from our Lithgow City Cabs. Taxi fare from Lithgow to Mt.Tomah Botanical Gardens.
Nearby Accommodation & Attractions