National Parks & Wildlife | Aboriginal Sites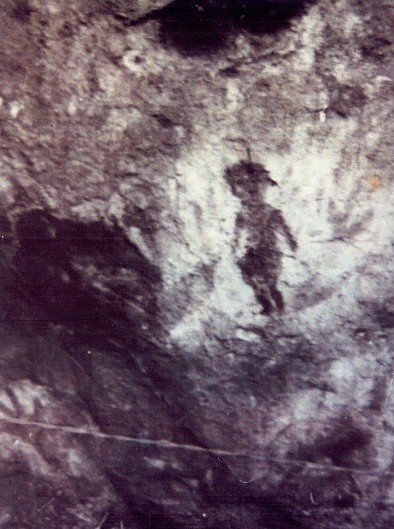 Black Fellows Hands
Photo taken by Rus May approx 1986, the doll featured was destroyed by fire in the early 1990s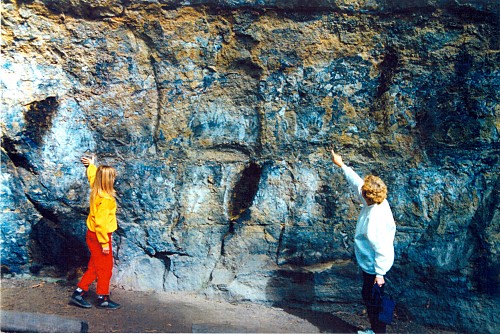 Black Fellows Hands
photo taken by Rus May in 1993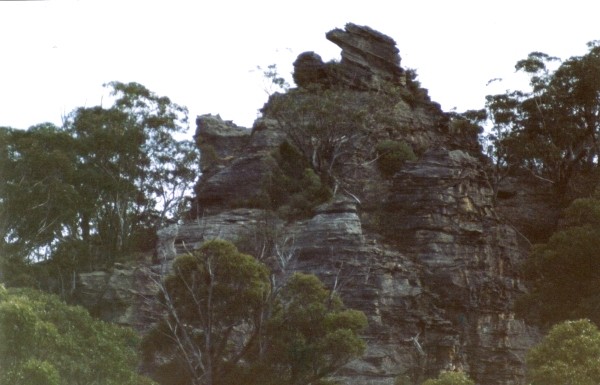 Bird Rock situated between Black Fellows Hands & Bungleboori
Many national parks contain Aboriginal sites, places and relics including rock engravings, rock art, fish traps, carved trees, stone arrangements and spiritual sites. These sites are significant to Aboriginal communities because they are a direct link with traditional Aboriginal culture.
Aboriginal sites and places can be very fragile due to constant weathering and natural erosion.
How you can help
When visiting an Aboriginal site or Place you can help protect it by:
leaving rocks, artifacts and vegetation as you find them;
avoiding hand or foot contact with the site;
not re-grooving or chalking the site or drawing on it; and
avoiding placing water or sand on the site.
---
National Parks & Wildlife Service, National Park Shop and Information,
Heritage Centre, End of Govetts Leap Road, Blackheath.
Phone: +61 (02) 4787 8877.
Open 9am to 4.15pm every day except Christmas Day