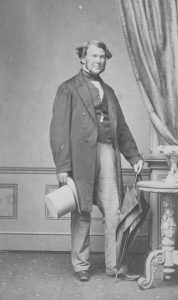 Thomas Brown and his wife Mary Maxwell took up approximately 400 acres in the Lithgow Valley around 1835 (Cremin etal1987, p25). The property was named Eskbank after the river Esk in Scotland. Brown was appointed as the Magistrate at the Courthouse at Hartley. He was also appointed to represent the district on the Legislative Assembly in 1872. After the death of Mary in 1878, Brown remained at Eskbank until 1884 where he returned to Sydney, dying in 1889.
Eskbank House is believed to have been built by Alexander Binning who was also the builder and owner of the Glasgow Arms.
After the death of Brown, Eskbank was purchased by William Sandford who was involved in the early development of Lithgow's iron and steel industry. From that time, the property was progressively taken over by the various owners of the steel works including the Hoskin Brothers and later the Australian Iron and Steel Company. The property was later renamed, The Grange and is situated opposite Mort's Estate.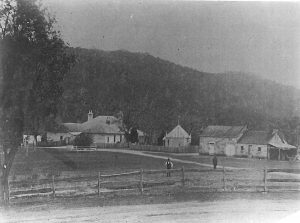 The City of Greater Lithgow acknowledges and appreciates the History excerpts taken from the Draft Economic Development Strategy for Lithgow which was researched and compiled by Economic and Community Development Class, University of Sydney October 1996