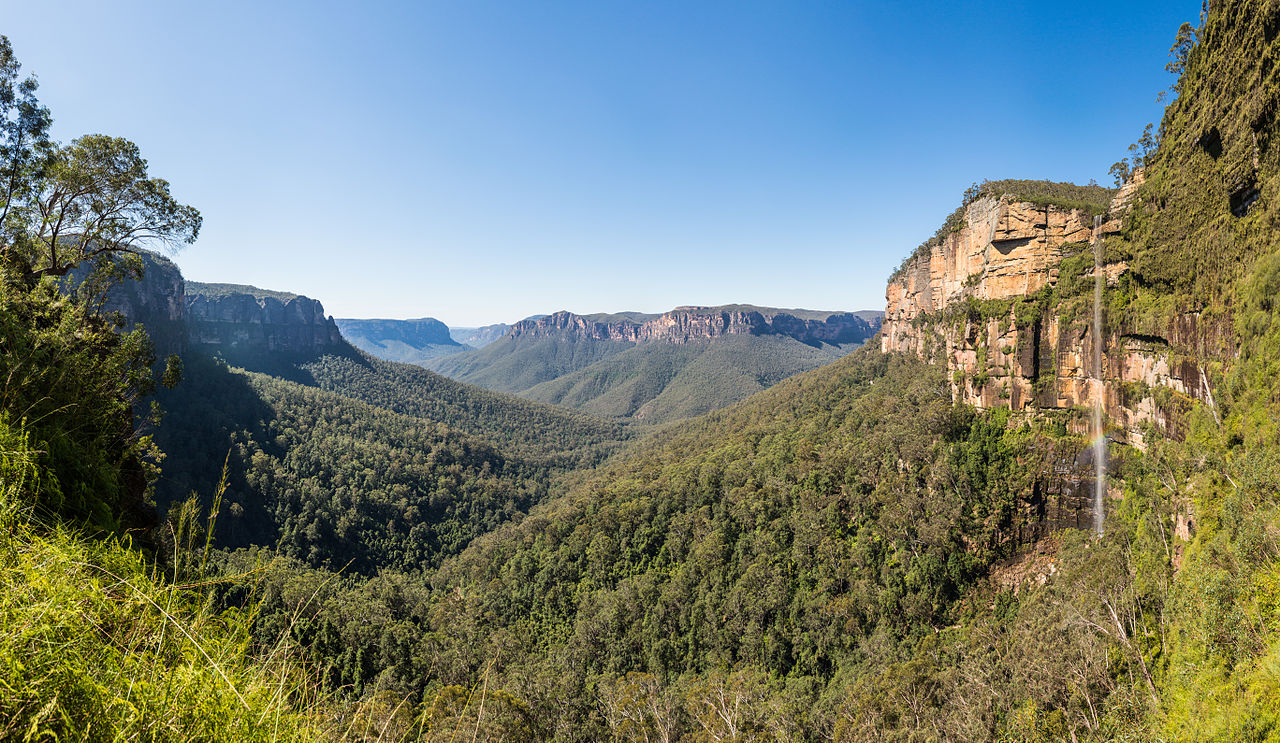 Grose Valley as viewed from the Rodreguez Pass near Govett's Leap, Blackheath
in the Blue Mountains of New South Wales, Australia
Photo by DAVID ILIFF. License: CC-BY-SA 3.0
Within the Blue Mountains National Park. There are several vantage points within a short drive from Lithgow off the Bells Line of Road or Great Western Highway. The National Park Visitors Centre is near one lookout. Other lookouts are at the ends of Hat Hill Road and Evans Lookout Road, both at Blackheath. There are numerous walks in this area to such places as the Grand Canyon and Blue Gum forest.