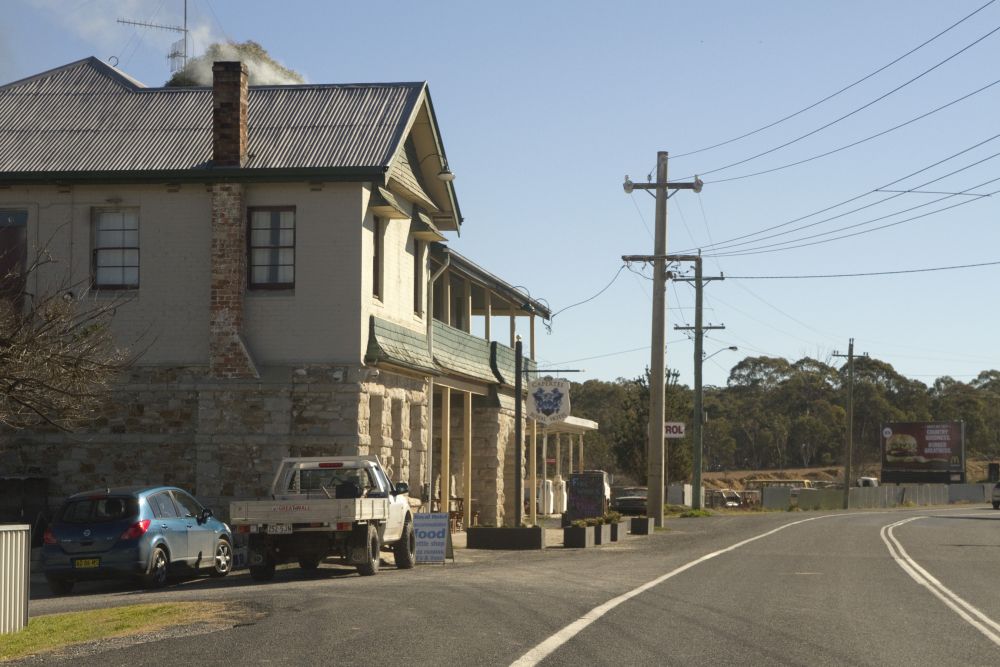 Capertee is a quiet little tablelands village, located 186 km's north of Sydney. It sits on the peak of the Great Dividing Range. In 2006, the town had a population of 72 people.
Prior to European settlement, the Capertee district was occupied by the Wiradjuri people. The first European explorer to traverse the district was James Blackman, who journeyed through to the Mudgee area in 1821. Sheep properties were later established in the area during the 1840s, producing quality wool.
Grazing, farming, timber getting and the local mines and power stations constitute the basis of the local economy. In 1851 a 48kg gold nugget was discovered in the area by an Aboriginal prospector and other finds were then made on the Turon River and in nearby creeks. This greatly increased traffic on the Mudgee road and inns began to appear. Capertee village sprang from one such inn.
The railway arrived from Wallerawang in 1882. Consequently Capertee acquired a school; in the form of a tent, which was replaced by a pre-fab building in 1883. More importantly the railway enabled the exploitation of the areas known mineral resources- coal limestone and mineral shale. The line still operates although the railway station is closed.
Capertee has a public school, police station, bush fire brigade hall, community hall (Progress Hall), public house (Royal Hotel), public telephone, two (rare) fibro constructed churches, and a combined garage/shop/post office. A community market is held on the third Sunday of each month in the Progress Hall.
Overnight accommodation is limited but is available at the Royal Hotel in the middle of the town. Houses and cabins, of varying quality and price range, are also available in Capertee and the surrounding area.
Just 2km's south of town is Pearsons Lookout. It furnishes outstanding views of the Capertee Valley to the east. At nearly 30km's across it is the largest enclosed valley in Australia. Camping facilities are available at the Turon Gates camping area, on the Turon River. There are log cabins and camping sites, with opportunities for horse riding, canoeing, fishing, sailing and bush-walking.
Accommodation | Attractions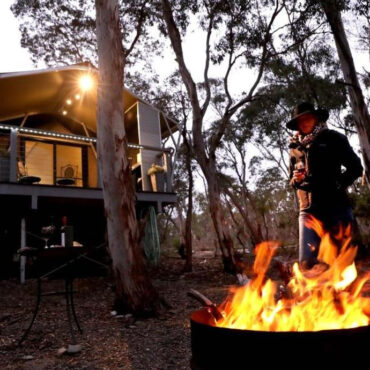 "Wallabies Rest" is a fully self contained and spacious glamping tent with a large elevated deck in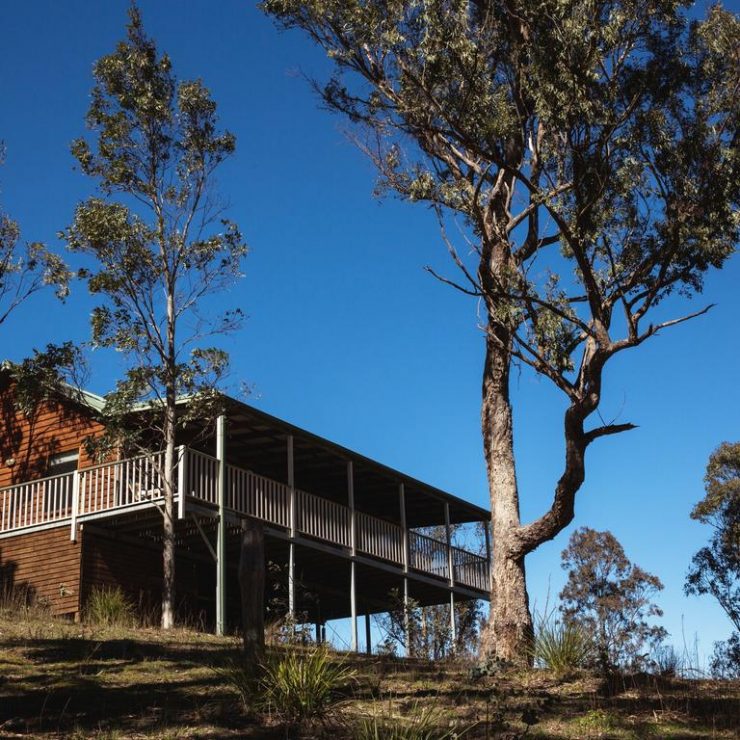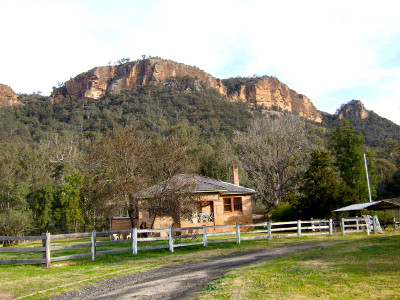 Our holiday property in the Capertee Valley at Glen Davis, The Poplars has 2 cottages providing updated services and furnishings.