"The Town that built Sydney"
INTRODUCTION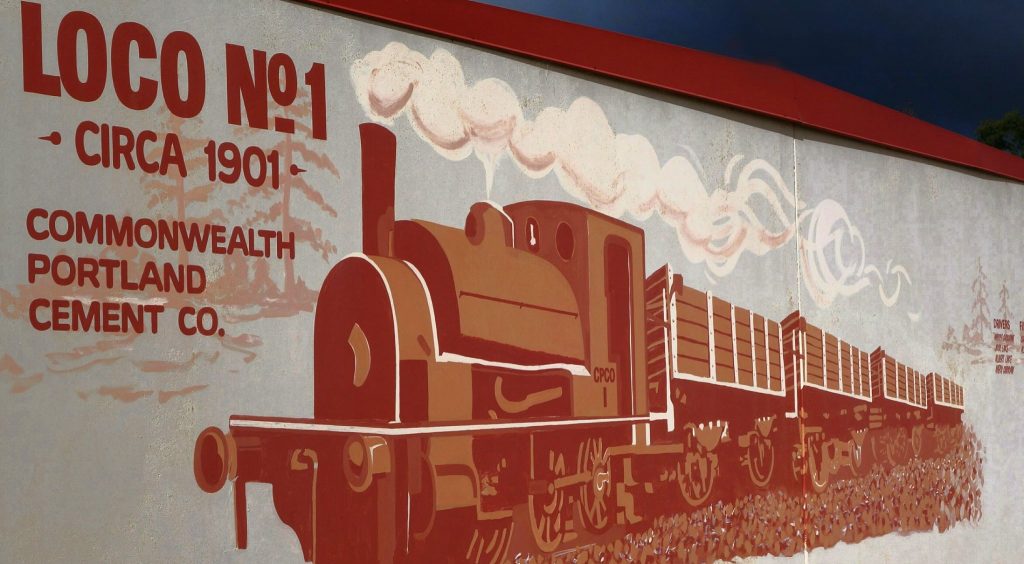 Portland is a town surrounded by beautiful countryside and has many areas for bush walking. The town is of interest as an historic mining town, with the bottle kilns open to easy view, and Charlie Pinch's private museum of unique interest.
HISTORY
The town derives its name from the Isle of Portland (near England). After crossing the Blue Mountains in 1813 much of the first exploration missed Portland. James Blackman was the first explorer to come close to Portland. in 1820 he marked the first road from Bathurst to the present site of Wallerawang. In 1821 he headed north from his depot towards Mudgee traveling through the Cullen Bullen area and passing only a few kilometres to the east of Portland. Blackmans Flat is named after him.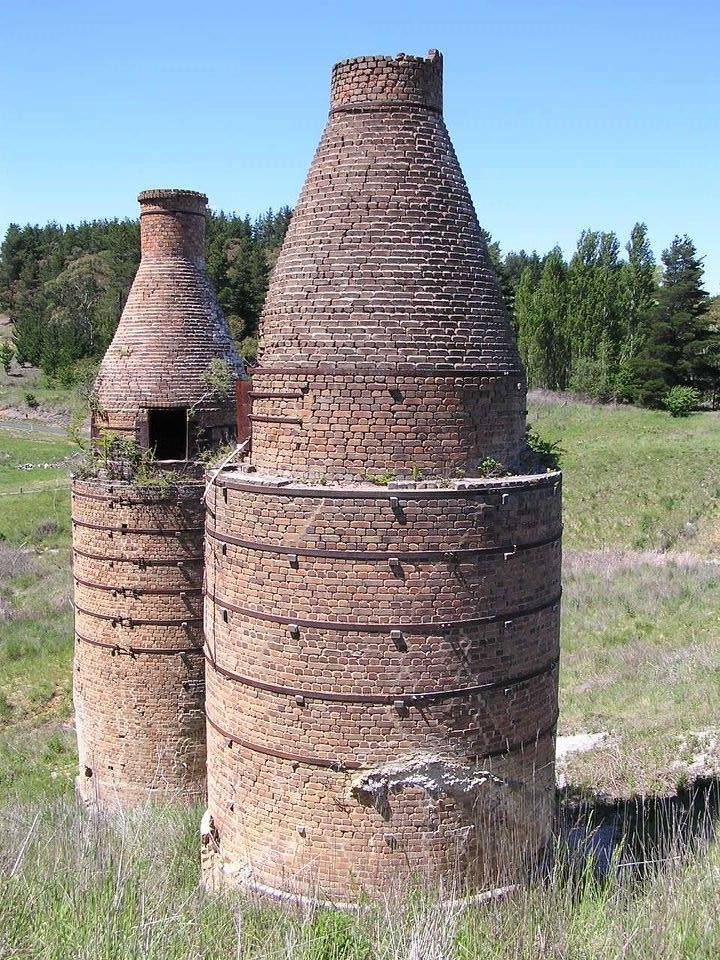 In 1828 Peter McPherson took up a grant of 260ha in the Pipers Flat area. Limestone in the area was used to build his son's houses in the 1830's giving it the name of Limestone flat.
Portland really got its start when Thomas Murray selected 61ha from what is now the Convent Hill to Kremer park in 1863, putting his first Lime Kiln on what is now the corner of Lime and Villiers Streets.
The railway came to Portland in 1883 initially called Cullen as did the "Cullen Bullen Lime and Marble Works Company" which began operations in that year in Portland.
The Cullen Bullen Lime and Marble Works Company was renamed the Cullen Bullen Lime and Cement Company in 1889 and work commenced that year on construction of that company's cement works. Production commenced in 1890 and the company soon advertised its works as being located at 'Portand' rather than Cullen.
A school was begun in 1884 in the Long Street area and moved to the present Portland Central School site in 1895. A government Village was gazetted on 3rd March 1894 as PORTLAND. In 1902 the Cement works was begun. and in 1906, Portland was upgraded officially to a town.
ATTRACTIONS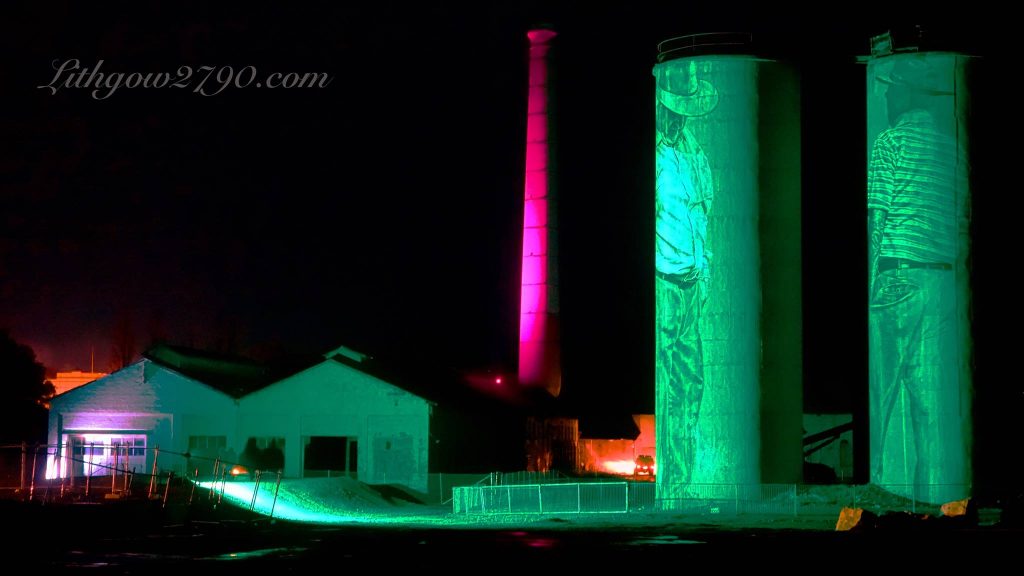 The Glen Museum (formerly Charlie Pinch Museum)
The Museum contains a large collection of Australian memorabilia. Located at "The Glen" Portland. Tours of this museum can be arranged by phoning +61 (02) 6355 5046. 301 Cullen Bullen Road, Portland NSW 2847. Find us on Facebook.

Blue Circle Southern Cement Works – Bottle Kilns
The Bottle Kilns are the remnants of the early Cement making process. They were built in the early 1890's and were the first Cement making kilns west of the Blue Mountains. The Bottle Kilns are subject to a preservation order and are located on the northern edge of the Cement Works.
Mt. Piper Power Station, Boulder Road, Portland.
Mt Piper Energy Expo and daily tours of the Power Station. State of the Art in Power Generation. Enjoy the hands on high tech interactive exhibits at the Information Centre. The Energy Expo open every day from, 9am – 4pm. Features include: video and static displays and is located in a lovely landscaped setting. Facilities include a picnic area with children's playground, BBQ s and amenities. Tours of the power station are held every day (including weekends ) at 11am. Solid enclosed shoes must be worn and cameras and bags cannot be taken along on the actual tour. Groups and schools can book in at different times by prior arrangement.
Williewa Creek Picnic Area
Take a leisurely stroll along the creek, picnic or just simply relax in the quite and peaceful, surroundings. Bush walking in the Town Common. Portland Common – many acres of natural bushland, including picnic areas, ideal for bush walks.
Lake Wallace, Wallerawang
Activities include: Playground, picnic and BBQ facilities, amenities. Sailing and fishing.
Newnes & Wolgan Valley
From Boulder Road, turn right onto Mudgee Rd towards Wallerawang. At Lidsdale turn left and proceed past Angus Place Coal mine. Continue on into the beautiful Wolgan Valley where there are natural picnic areas. It is necessary to cross the river and walk along the well-defined path to see the foundations of the shale ruins.
Glen Davis
From Boulder Road, turn left onto Mudgee Road continue along the road until Capertee, turn right to proceed on into the Capertee Valley. Glen Davis has a picnic/camping area with amenities block and a privately run Museum with artifacts and information on the Shale Oil Ruins.
Portland Art Purchase Society
Annual Portland Annual Art Exhibition, held at the Crystal Theatre.
Honey Ant Art
Hoardin' Pavilion, 31 Williwa Street, Portland. Ph: 0422 360 229
Wiradjuri Artist, Commissions welcomed.
For more Information: