At the end of the Wolgan Valley lies a reminder of the oil shale industry. The township and oil shale mining complex was established in 1906. Operational costs and the availability of lower priced crude oil finally closed the works in 1932. The former hotel (now Newnes Kiosk) is the only reminder of a thriving community.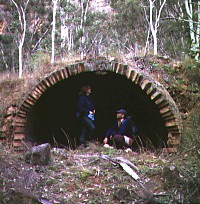 [click on image to enlarge]
To gain access to Newnes, turn off the Mudgee road at Lidsdale and continue past Angus Place colliery. The view of the expanse of Wolgan Valley and the sandstone escarpments is spectacular. Follow the road for a further 24 kilometres through to the floor of the valley, where there are many natural picnic areas alongside the Wolgan River. To reach the ruins of the works, cross the river at the ford by foot or 4WD down from the hotel and follow the well-defined path which was the route of the original railway line.
There is limited fishing in the river at Newnes, it is probably best to check with Newnes Kiosk (formerly the old Newnes Hotel).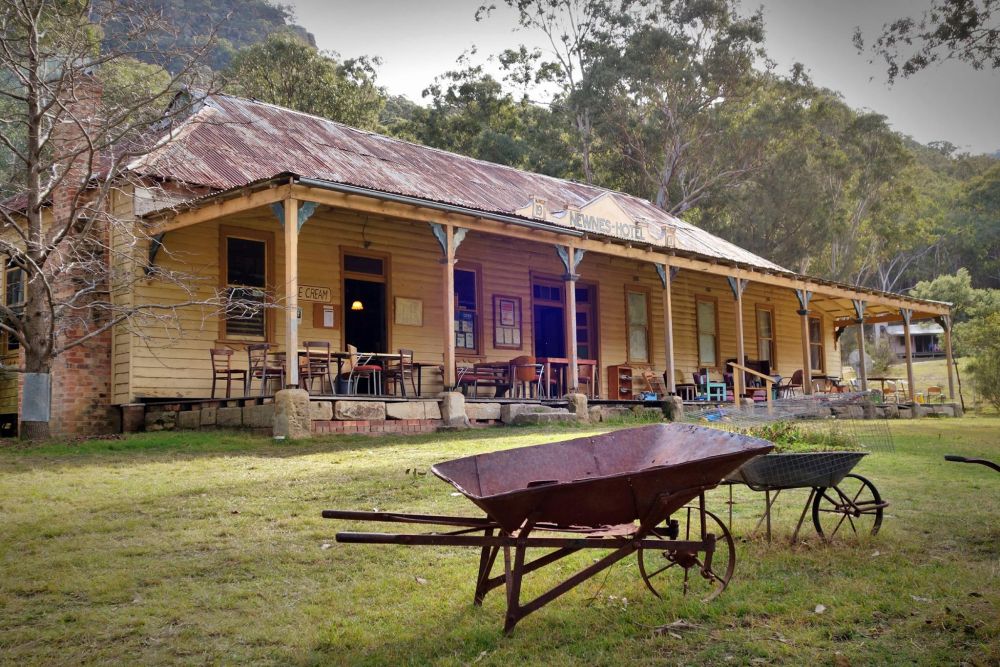 Car based camping areas are provided at Little Capertee camping area, 400 metres past the hotel. There are pleasant grassy camp sites and a pit toilet.
A limited number of camping sites are available on the opposite bank of the Wolgan River. Access is by walking or driving across the ford, near the Newnes Hotel. This crossing can be negotiated by 4 wheel drives, other vehicles should check the crossing first. The river levels can rise rapidly after heavy rain.
Firewood is not provided at the camping areas. Please bring your own firewood or use a gas or fuel stove. Use of generators and chainsaws is prohibited in the park.
Camping is very popular during school holidays and long weekends. At times campsites may be scarce. There is no booking system (at present) so sites are allocated on a first come basis. (camping is free).
It is best to bring your own supply of drinking water. Water. Water from the Wolgan river should be boiled for at least 3 minutes before using for cooking or drinking.
No pets or firearms are permitted in the park.
There are a number of bushwalks around Newnes, brochures are available from the Lithgow Visitors Centre.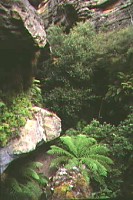 Visitors are treated to excellent Tour Service from our Lithgow City Cabs.
Visit the Newnes Kiosk Website, Email Us
Visit the Glow Worm Tunnel
Information on Emirates Wolgan Valley Resort & Spa
External Links – Info Blue Mountains
Wolgan Valley Railway
Glow Worm Tunnel
Kerosene Shale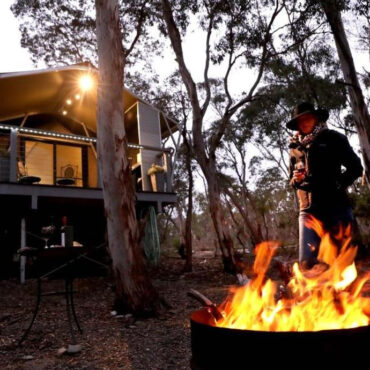 "Wallabies Rest" is a fully self contained and spacious glamping tent with a large elevated deck in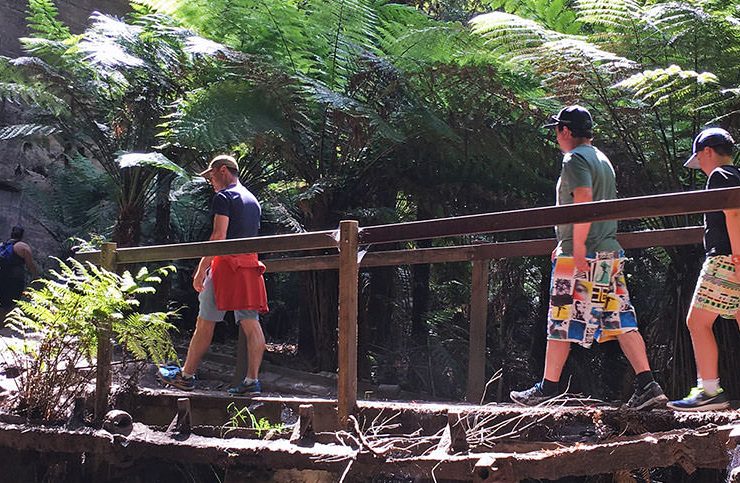 At Wolgan Valley Eco Tours we believe that walking is a great way to explore the natural environment and cultural heritage of the Greater Blue Mountains World Heritage Area.