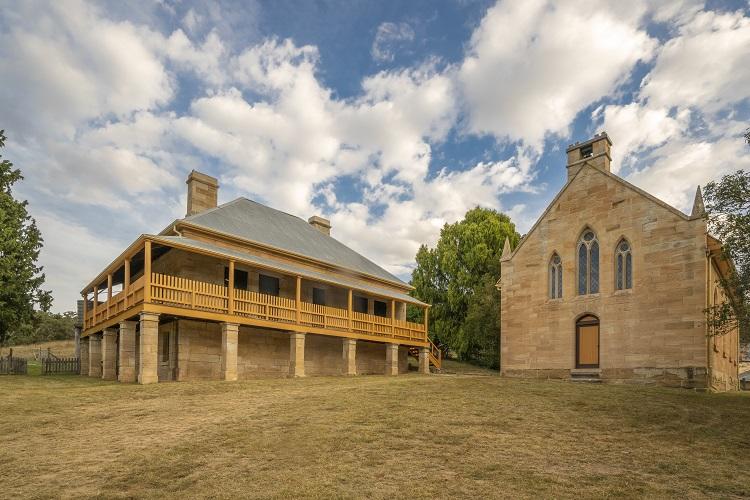 Historic inland settlement with sandstone buildings, café, gallery and historic tours, plus accommodation in newly renovated cottages.
Step into this historic inland settlement on a guided tour or school excursion, among the sandstone buildings of Hartley Historic Site, on the western edge of the Blue Mountains.
Step back in time within the historic village of Hartley set into the western edge of the beautiful Blue Mountains. Set among pastures, orchards, native plants and nineteenth and twentieth-century cottage gardens, the village's lovely sandstone buildings preserve an important piece of history: the settlement of inland Australia.
Seventeen buildings tell the story of the village, from the 1837 Greek Revival courthouse to Corneys Garage, built in 1945 of timber and iron. Explore the artifacts and family histories, find out about the region's past at the visitor centre, or enjoy a picnic in the absolute serenity of historic Hartley.
In recognition of Hartley's heritage significance, an exciting revitalisation plan is being developed, with improved facilities and new exhibition spaces. There are already a number of fascinating tours and events held at Hartley, so call ahead to get involved.
(02) 6355 2117
Contact hours: 10am-4.20pm daily (closed Mondays, Christmas Eve and Christmas Day)
Opening hours
10am-4.20pm daily (closed Mondays, Christmas Eve and Christmas Day)
Admission
Free entry
Hartley Historic Cottages provides accommodation in Hartley Historic Village, which has a cafe, art galleries, walking tracks and an information centre. All accommodation has a fully equipped kitchen with refrigerator/freezer, oven, microwave, a toaster and kettle. Some units feature a seating area and/or a balcony. Guests can go cycling or relax in the garden.
Features
Café
Tours
Accommodation
Parking
Art Gallery