LITHGOW HERITAGE TOURS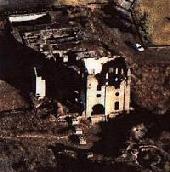 Guided tours showcasing the heritage of Lithgow and the surrounding district - the cradle of industrial and mining endeavours spanning over 150 years of Australia's history.
Explore the historic town and village settlements. Journey along the roads that many workers and industrialists have travelled and hear their story.
Learn of their toil and the products of their labour. Discover the impact of time, technology and changing fortunes on the workers, the industrialists and their lifestyles.
LITHGOW HERITAGE TOURS
(Member of Lithgow Living History)
Ian Rufus & Rosanne Paskin
''Hillcrest'' Off Eskbank Street
Lithgow NSW 2790. Australia
Ph/fax (02) 6351 4848
E-Mail
WE SPECIALISE IN CUSTOMISED
GUIDED TOURS
Any special areas of interest can be included in the tour and commentary.

Receive customized brochures for tour groups,

We will organise itineraries for those with deferent needs. For example, for the older age group, we visit sites with reasonable, graded access and short walking distances.

Tours can be conducted in all weather conditions. Although the sites are best visited in fine weather there are many fine exhibits indoors or under cover.

Commentary during the tour sets the scene for further exploration or let us be your guide through your whole stay.