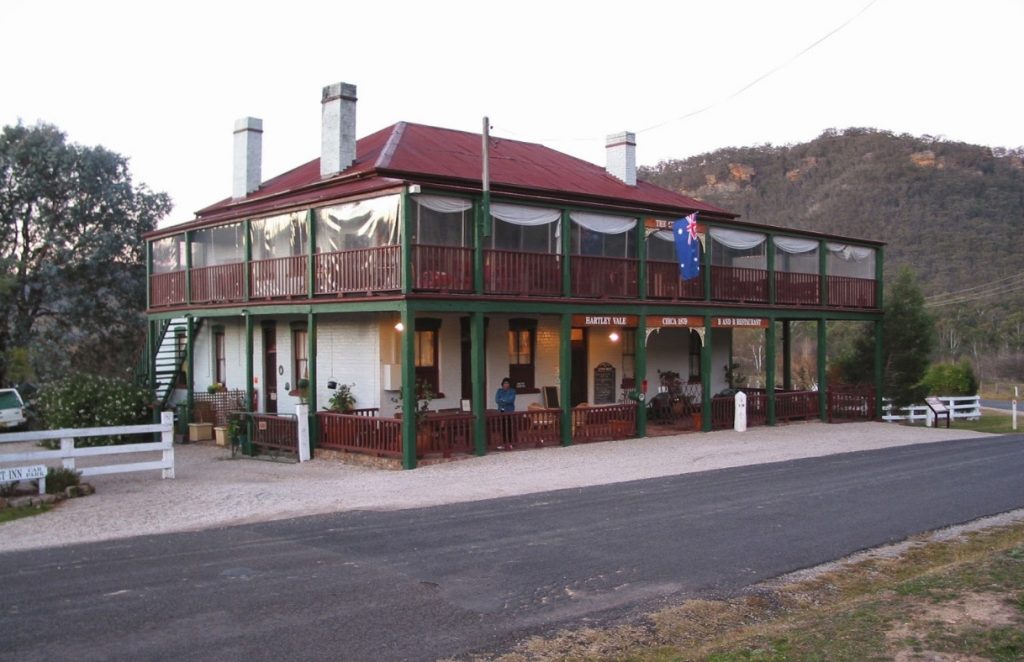 The Comet Inn Bed & Breakfast, Guest House and licensed public Restaurant is set on two & a half thousand acres in Hartley Vale in the valley of the River Lett at the base of Victoria Pass on the western slopes of the Blue Mountains.
It is newly restored and offers you accommodation with country hospitality in an intimate and charming atmosphere.
Here you will walk back in time to the 19th Century and enjoy the antiques and collectibles throughout. Items you may never have seen or thought you might never see again – "A museum in a Guest House".
The Comet Inn specifically caters for adult accommodation & dining. Small Weddings, Christmas Parties and Functions are one of our Specialties.
We are a Guest House and offer accommodation and all meals but you can choose just Bed and Breakfast or one of the Packages available.
* All Meals provided if required.
* Bed and Breakfast – Full Country Breakfast
* A La Carte evening meal – Fully Licensed Restaurant
* Picnic Hamper if required for lunch.
* Small Weddings & Functions a Specialty – Red coats are available of weddings.
* Adult Historic Retreat – No facilities for children.
* Close to major tourist attractions.
* Walking Tracks at front door.
* Log Fires
* Jakuzi – Spa House
* Full BBQ Facilities for Parties
* Original Bar
* Library & Video Room